How To Use Bitcoin And Have Fun With It Like A Boss
Bitcoin is the leading cryptocurrency in a world that is fast evolving in connectivity and scale. Most people use Bitcoin for quick and secure transactions, however, there are literally hundreds (if not thousands) of uses for Bitcoin thanks to the Blockchain and its unique features that allow developers to build software on top of the currency.
Maybe you're just getting to know Bitcoin. Or perhaps you already use Bitcoin and are looking for more options. Whatever the case may be for obtaining BTC, here are 10 smart ways you can use your hard-earned Bitcoins.
1. Use Bitcoin As An Investment Vehicle
When compared to other possible investment vehicles such as bonds, stocks, commodities, gold, and silver, Bitcoin is extremely flexible in what it can be used for. If one is to purely speculate on bitcoin as an investment (and ignore all of its other intangible benefits) the digital currency has great potential due to the limited supply cap of 21 million coins which will be reached in 2140. Each bitcoin should rise in value over time as long as more and more people continue to use them.
Keep in mind that the price of Bitcoin is quite volatile. Short-term gains and losses will be plentiful in the future, though will likely smooth out. Bitcoin is still in its very early stages of development so learning how to invest in Bitcoin will reap the greatest returns as part of a long-term strategy. If you're looking for a smart long-term strategy for an investment vehicle consider the benefits of a Bitcoin IRA.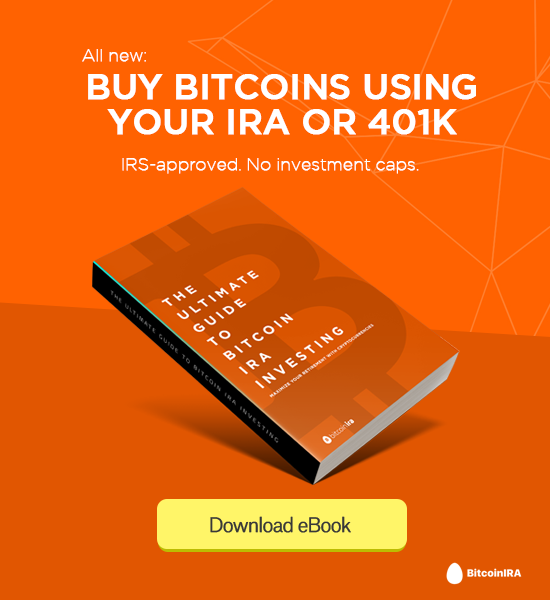 2. Use Bitcoin As An Educational Tool
There is still a long way to go in terms of educating people on Bitcoin. The main purpose of Bitcoin has always been the innovative potential of the Blockchain. The blockchain allows people to take back full control of their lives, not just from a financial perspective, but also in the way people use services, technology, platforms and also how they view the world.
The inception of the idea for Bitcoin came out of the 2008 housing financial crisis. The idea was not only to create a new breed of disruptive technology but also to show everyday people that there are decentralized solutions available to enhance our lifestyles. And avoid fraud and corruption. In the case of hard times when the economy and local currency are struggling (due to inflation, credit bubbles, quantitative easing, etc), Bitcoin will be there as a handy alternative financial vehicle.
Most talk about bitcoin revolves around its usage as a monetary vehicle. There is a lot of room for improvement in the ease of use and access. Nevertheless, bitcoin is a fun tool to explain how the financial system can be changed – and possibly improved. Building on top of the blockchain technology, digital voting, negotiating contracts and signing and storing documents are just a few examples of Bitcoin's educational potential as a means to improve our lifestyle.
3. Spend Bitcoins For Your Everyday Needs
First and foremost, bitcoin is an alternative electronic form of payment. There are many benefits to why a retailer would accept Bitcoin. Lower costs, instantaneous transactions and virtually zero risks of fraud or chargebacks from a bank are just a few of the benefits.
You may already notice an increasing number of physical retailers and online merchants who accept bitcoin as a payment method. There is also a rising trend of Bitcoin ATM machines appearing in convenience stores & supermarkets all over the world (check out Coin ATM Radar).
This means that Bitcoins are being used as a viable form of money throughout the world. This also means that continuous commerce will be a major factor going forward towards growing both bitcoin and all cryptocurrencies and spending bitcoin for goods and services will be normal.
Many online stores (such as Dell) accept BTC in the same way that they accept credit cards. After all, why wouldn't a retailer accept all forms of currency? A great way to shop smart using Bitcoin is to use a product search engine like Spendabit, which aggregates products from large, established bitcoin-enabled vendors such as Overstock.com, Newegg, and Fancy.com.
Companies like Starbucks already accept Bitcoin payments for their services. We encourage you to do some exploring – both online and in the real world – and identify your favorite stores and brands that accept Bitcoin. The results may surprise you.
With so many different merchants accepting Bitcoin, many of which are everyday goods and services, it should only be a matter of time and word of mouth until Bitcoin becomes mainstream.
FUN FACT: The first purchase ever made using bitcoin was for a pizza delivery worth 10,000 BTC.
4. Indulge In Luxury Expenses With Bitcoin
For those who may already lead an active and luxurious lifestyle, there are a plethora of options for indulging in bitcoin such as flights and hotel bookings. You can also purchase expensive properties with bitcoin if you wanted.
While not every vacation or flight can be paid for with bitcoin just yet, there are already a few services at your disposal to expedite the process such as Expedia. When traveling, be sure to book a car rental from a reputable dealer or finance one with our good friends at Accept and Check.
Whether you are planning a trip to Switzerland or considering a vacation in Dubai, making purchases with cryptocurrency gives you the unique ability to purchase goods duty-free such as luxury watches.
With more options and flexibility, this just goes to show that bitcoin acceptance is beneficial for both merchants and consumers.
5. Support Charities With Bitcoin
One of the greatest, most important aspects of life is having the opportunity to do social good for others who may need it most. Many charities accept Bitcoin including Wikipedia, Red Cross and Green Peace. The best part about donating with Bitcoin is that you do not have to go through a third party organization to ensure that your contribution gets to its destination safely. As a result, your funds will also get there faster and effectively help more people in the process.
6. Gamble Online
Bitcoin is an excellent alternative payment method when compared to credit cards and bank transfers. For starters, transactions are anonymous and can not be traced by a third party. This means there's no need to share personal information or verify your identity. The nature of the bitcoin system is also non-refundable, so it just may be a smarter option for serious gamblers. Online bitcoin gambling sites include BitCasino, Casino Guardian, Fortune Jack, Oshi, BitGames, and Mars Casino.
Warning: Be sure to check your local laws regarding online gambling and sports betting before participating in such services.
7. Invest In Precious Metals
Although exchanging Bitcoins for precious metals such as gold and silver can technically be construed as moving value from one investment vehicle to another, the idea itself isn't so farfetched. Many people view Bitcoin as the digital cryptocurrency equivalent of Gold. It's not a coincidence that they both have a limited total supply and need time to mine.
SBI Exclusive: Check out our article, How To Buy Gold With Bitcoin, if you want to learn how you can easily buy Gold using your Bitcoin (BTC).
In addition, there are a number of online platforms that let users trade bitcoin against the value of precious metals as a form of day trading. This means it's possible for people who mine Bitcoin to receive their value in gold rather than BTC. Remember to do your own research before trading and trusting just any platform. For those interested, top Bitcoin to precious metal trading platforms include GoldSilver, Money Metals Exchange, Vaultoro, and Goldmoney.
8. Give It Away To A Friend Or Family Member
One of the great joys of Bitcoin is teaching a friend or family member how to use it. If you have successfully created a bitcoin wallet and moved BTC into it, congratulations you know more about how to use Bitcoin than most of the world does. All that's left to do is to grab a friend's phone, install a wallet for them and send them a small amount of bitcoin to get them started. After you learn the fundamentals of Bitcoin, there is still a whole world of cryptocurrency and blockchain uses to explore. As of this writing, Bitcoin is approximately 60% of the entire crypto market capitalization.
There are several gift card sites that allow you to exchange bitcoin for gift cards such as Gyft and eGifter.
9. Pay Bills
How awesome would it be to pay for bills using cryptocurrency? The types of service bills you are able to pay for with Bitcoin depend largely on your location. However, in the not too distant future phone bills, utility bills, and mortgage bills will be paid in Bitcoin. It is already possible to recharge prepaid phones using Bitcoin Top-Up services such as Bitrefill, BitMoby or Bitkoyn.
10. Start Your Own E-Commerce Store
So if physical retailers are beginning to accept Bitcoin payments, what does that mean for online e-commerce?
Although Amazon does not yet accept Bitcoin payments storewide, it is still possible to pay with Bitcoin by purchasing Amazon digital gift cards through a service such as RewardsPay, which can then be used to make purchases on Amazon.com. But imagine what would happen if a global behemoth retailer such as Amazon did accept Bitcoins?
Even though the largest online marketplace does not yet accept Bitcoins, savvy merchants and entrepreneurs still have excellent alternatives. For one, did you know that Shopify merchants can accept Bitcoin as a form of payment? Shopify is the fastest-growing e-commerce platform by a wide margin and is super simple to navigate and set up. Individual merchants looking for more customization, perhaps on their website, also have a plethora of WordPress plugins to choose from. If you enjoy selling stuff as opposed to buying things then there is ample opportunity to earn Bitcoins online.
And of course, one could simply accept donations from the goodwill of others by publicly sharing their wallet address or QR code.
Final Thoughts
In conclusion, Bitcoin has the potential to disrupt how humans transact value to one another across the world. The value of Bitcoin will depend on what the people think of it and how they use it. But once you have some you are a member of the ecosystem. Since Bitcoin is a safe, fast and decentralized form of currency, it will definitely be interesting to see what types of services come about in the future. When it comes to retailers, merchants and people all around the world adopting BTC as a form of payment, time and education are the major variables. And remember, as an investor, it is always better to have a boat ready when the rising tide comes.
Retailers, merchants, and people all around the world will slowly adopt BTC as a form of payment, where time and education are the major variables to its success. So if you are still wondering if Bitcoin is a once in a lifetime opportunity remember, as an investor, it is always better to have a boat when the rising tide comes.
P.S. Looking for more smart ways to invest in Bitcoin? Grab your free Bitcoin IRA guide here.